Danmar is the combination of my husband's and my names; Dana and Marlene. We have been married 36+ years and have 4 children; Christopher 35, Ryan 33, and 26 year old twins, Brandon and Danielle. We also have a daughter in law Amy 32 and a grandson Liam who was added in April of 2011.(Update to the above…Unfortunately I lost the love of my life and best friend May 16th 2018 to a 5 year battle of breast cancer. At the same time we welcomed twins into the family from Danielle and her husband Darren, boy and girl, Autumn and Connor. Although born 10 weeks early they were and are perfect.  We know it was the Lord's plan, If they were born on time Dana would not have met them. He got to see them the day he was discharged from MICU as he passed away 4 weeks later as a Hospice patient. My heart remains broken.) We lived most of our married life in Palm Beach County FL until 2003 when we relocated to SC. We live in a modest home in Timmonsville SC, just outside of Florence SC. with lots of property and a puppy play yard designed just for our Labradoodle puppies complete with toys, jungle gyms, and a play house. Although my husband and I worked out of the home while living in S. Florida, we always had a passion for breeding quality dogs. We bred Labrador Retrievers of the English Stature and show
quality for 19+ years and was introduced to the Labradoodle breed 18+ years ago. When approached by a Poodle owner and asked if one of our stud Labs could be used with her POODLE we just about threw her off the property. We always bred to better the breed and couldn't imagine the combination of the Poodle and Lab. After LOTS of research and following a couple of litters of Labradoodles we decided to allow the use of our Lab stud. I was very intrigued with the concept of how many Labradoodles were being trained as Therapy Dogs. The outcome was nothing we could have imagined. They were gorgeous fluff balls with lots of playful energy. They ran like a Gazelle but had
the goofiness of the Lab. Very loving and seemed not to be able to get close enough to their family members. That's all it took. We were hooked! Together with another breeder, Krista Waitz of Rainmaker Ranch, we obtained our first Standard Poodle, Bentley. Bentley was the go to stud for quite some time by many other breeders all over the US.. After moving to SC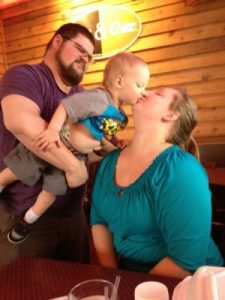 I decided to devote all my time to the Labradoodle breed alone insuring the breeding of quality happy healthy puppies. Although many other breeders breed the lower generations of Labradoodles then move on to the Multigens in their programs, we are still breeding  as low as the F2 Labradoodle due to our first love of the Labrador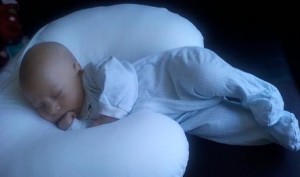 Retriever. We prefer a larger dog that has the nice square blocky head and stockier build like the Lab. Since I was a stay at home mom, I had the opportunity to devote all my time to raising my Labradoodles. It also allows me to do things a little differently in my program from other breeders.. All our Labradoodle puppies are born and raised in our home. We open our home to everyone that is interested in one of our Labradoodle puppies as well as those just curious as to what a Labradoodle looks like. With that said, many families can't come to our home so I will assist in their selection of their 4 legged family companion. I personally deliver many of our Labrdoodle puppies to their new forever homes. I am an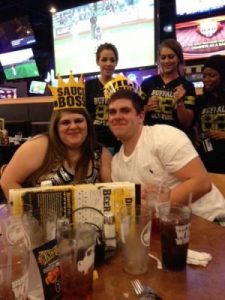 experienced shipper (via cargo) but prefer to accompany my pups to their destinations. (my family says it's a MARLENE THING!!!!)  I charge a delivery fee as well as expenses charge. I
bring my labradoodle puppies on the plane as a carry on or drive them to their families. Many times weather does not permit  flying out with a puppy so it's then a road trip for sure! Our whole family is very hands on. From the day our Labradoodle puppies are born, we hold them, craddle them, love on them, talk to them and do what is called T-Touch socialization. We touch their heads, ears, tails, feet, toes, massage them, hold them upside down and on their backs daily. Besides all the TLC we give them, we work with them weekly introducing new things and new places to play. We start leash training and crate training around 6 weeks old. In most cases, by the time our Labradoodle puppies are ready for their forever homes at 8-9 weeks old, they are already sleeping through the night without accidents. Lights out at 10:00pm and dogs and pups out at 10:00pm…we usually don't hear from them until the next morning around 6/6:30am. We also start some basic training. We are asked all the time how is it we can let them go…My saving Grace is watching the smiles they bring and hearing over and over again how happy and complete a family feels since bringing home a Danmar Labradoodle. We also have quite a few of our Labradoodles that have trained as Therapy Dogs which is a great testament to what we are producing in our lines. Because of the non shedding and allergy friendly coats, they are able to go into many places other breeds can not. Many go into Hospitals, Hospice, Children's homes, Senior Centers as well as schools. We have numerous Labradoodles that were placed in homes of children of Autisim against all odds and doctors advice that offered the children a sort of connection. We also have quite a few that are reading Therapy Dogs working in many schools locally as well as around the US. Also many of our Labradoodles train before they are a year old and have to wait to turn a year old to be certified as a Therapy Dog. We ourselves had 4 of our Labradoodles going into a local Senior Care Facility once a month as well as Hospice. Some of the residents spend time petting them and others invite them onto their beds. All our dogs are very eager to comply!!!!! We now have quite a few Service Dogs… DIABETIC Alert dogs and a few SEIZURE Alert dogs and a few that are training for  children that are high functioning Autistic children.  We refer many families to a trainer in Tequesta FL. VANESSA KUTSKOS BERRIOS owner of FUR LIFE K9 ACADEMY.  She is certified in training for basic obedience as well as therapy and service dogs.  She has many puppies/dogs flown into her from all over the US. We  also have two of our doodles that we partially donated to The Ronald McDonald House in Charleston SC and one to the Ronald McDonald House In Columbia SC.  Hearing how many of our Labradoodles bring so much joy to their families as well as spreading their love with people they don't even know, it makes my heart smile and makes all the sleepless nights, cleaning and hardly having any time for myself, just as when our children were small, it is more than worth it!!!!!
God Bless you and keep you and yours safe.
The Sapp Family, TWO AND FOUR LEGGED
NEW ADDITIONS TO OUR FAMILY 2020…I NOW HAVE A SON-IN-LAW, DARREN, A DAUGHTER-IN-LAW WHITNEY, A NEW GRANDSON LOGAN AND TWO NEW BABIES ON THE WAY. ONE DUE IN MAY 2020 ONE DUE IN SEPT. 2020. MY ELDEST SON CHRISTOPHER, NOW 35, RYAN AND AMY MARRIED IN 2019 AND HE IS NOW 33, MY TWINS ARE NOW 25, SOON TO BE 26. WE ARE TRULY BLESSED.

OUR STORY IS UPDATED as of 2023
WE NOW HAVE 3 NEW GRANDCHILDREN.  DANIELLE HAS A THIRD CHILD, MALIA AND BRANDON AND WHITNEY HAVE ADDED 2 MORE CHIlDREN, RILEY AND DANA (dana has my husbands name since its a universal name)  CHRISTOPHER IS IN A PROMISING RELATIONSHIP WITH MALLORY AND ONCE MARRIED I WILL HAVE 3 MORE GRANCHILDREN. A TOTAL OF 9 WITH THE OTHER 3 MAKING IT 12 GRANDCHILDREN.  
MY HEART IS FULL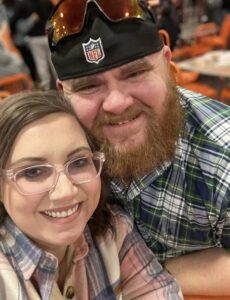 MY GOAL IN LIFE IS TO BE AS GOOD OF A PERSON MY DOG ALREADY THINKS I AM….Author unknown
LOOKING FOR THE ULTIMATE TRAINER….CONTACT   VANESSA BERRIOS OF   FUR LIFE K-9  ACADEMY
JUPITER FL….561-598-4179