THE INNOCENCE OF LOVE UNCONITIONALLY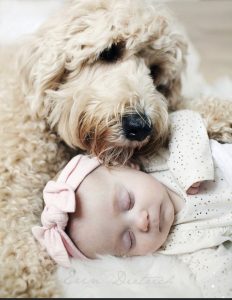 __________________________________________________________________________________
                                                                  PUPPIES PUPPIES PUPPIES!!!!!
                                                  ********INQUIRE ABOUT REDUCED PRICING******** 
                  DUE TO THE SIZE OF OUR LITTERS AT THIS TIME WE ARE REDUCING OUR PRICE              
LACY AND TEDDY'S PUPPIES ARE DARK CHOCOLATE………. CHOCOLATE PHANTOM….. AND BLACK
ONLY MALES AVAILABLE
LACY  (miniature RED/BLACK PHANTOM)   and  TEDDY  (small medium APRICOT/WHITE PARTI
LACY AND TEDDY'S PUPPIES HAVE ARRIVED 3/21/23 and going to their forever homes MAY 16th, 2023.  Puppies are 4th generation Australian Multigen MINIATURE TO SMALL MEDIUM.18-28 pound Labradoodles.  Colors  are BLACK, CHOCOLATE AND CHOCOLATE PHANTOM.  They produced 10 puppies, 2 FEMALES and 8 MALES.  ONLY MALES AVAILABLE.  DUE TO SIZE OF LITTER, WE HAVE AVILABILITY and HAVE LOWERED ARE NORMAL PRICING
STILL EXCEPTING APPLICATIONS 
__________________________________________________________________________________
ANNIE BLUE AND WINSTON'S PUPPIES HAVE ARRIVED…3/25/23  going home 5/20/23
INQUIRE ABOUT REDUCED PRICING….
PUPPIES ARE DARK CHOCOLATE AND 2 CARAMEL
ANNIE BLUE                          and                  WINSTON
ANNIE BLUE AND WINSTON PUPPIES HAVE ARRIVED 3/25/23  going to their forever homes MAY 20th, 2023.  Third generation Australian labradoodles.. 10 LARGE MEDIUMS to SMALL STANDARDS….35-50 pounds.  Colors are CHOCOLATE and 2 CARAMEL 7 males and 3 females
WAIT LIST OPEN
EXCEPTING APPLICATIONS AND DEPOSITS 
______________________________________________________________________________
MAKAI AND WINSTON'S PUPPIES HAVE ARRIVED…4/5/23   "8" 6 FEMALE  2  MALE 
DARK CHOCOLATE AND 1 CARAMEL                                                                                                     
INQUIRE ABOUT REDUCED PRICING
MAKAI                                                     and                  WINSTON
MAKAI AND WINSTON'S PUPPIES HAVE ARRIVED 4/5/23 going to their forever homes 5/31/23…. EIGHT third generation MEDIUM Australian Labradoodles. Colors are chocolate and 1 cream…..MEDIUM  30-35pounds.  THESE ARE NOT AUSSIE DOODLES
ACCEPTING APPLICATIONS AND DEPOSITS
WAIT LIST OPEN
_______________________________________________________________________________
CASSIDY                                                  and                    ROYAL CROSS of dancin doodles       
CASSIDY AND ROYAL CROSS WILL HONEYMOON IN THE SUMMER OF 2023  THEY WILL PRODUCE 3rd GENERATION SMALLL MEDIUMS, 22-30 lbs LABRADOODLES.  CASSIDY IS AN APRICOT/WHITE PARTI AND ROYAL CROSS is a deep RED and CARRIES THE PARTI GENE.  STAY TUNED…..expected colors/ red, apricot, caramel, parti's, and possible cream.
NOW ACCEPTING APPLICATIONS AND DEPOSITS
WAIT LIST IS OPEN
_________________________________________________________________________________
BAYLEE                                 and              REDFORD of baylake doodles   LATE SUMMER 2023                                                   
BAYLEE AND REDFORD ARE PROJECTED TO HONEYMOON IN THE SPRING OF 2023,  They will produce 4th generation SMALL STANDARDS  and regular size STANDARDS…40-55lbs…colors expected are RED,  APRICOT, CARAMEL AND CREAM….STAY TUNED….
ACCEPTING APPLICATIONS AND DEPOSITS
WAIT LIST OPEN
---
WELCOME TO DANMAR LABRADOODLES…..39  years experience…..19 years devoted to breeding quality LABRADOR RETRIEVES and 20+ years devoted to breeding quality well tempered LABRADOODLES. MOST ALL OUR PUPPIES COME FROM OUR THERAPY DOG LINES.

WE HAVE A LOT OF INFORMATIVE INFORMATION ABOUT OUR LABARDOODLE DOGS, LABRADOODLE PUPPIES, OUR PROGRAM AND BREEDING ETHICS AS WELL AS OURSELVES.  PLEASE TAKE THE TIME TO READ OVER THE VARIOUS PAGES ON THIS SITE ABOUT OUR LABRADOODLES AND LABRADOODLE PUPPIES.  THIS IS A SERIOUS DECISION THAT SHOULD BE ENTERED INTO BY THE WHOLE FAMILY.  ONCE READ, PLEASE SUBMIT AN APPLICATION SO WE CAN ACQUAINT OURSELVES WITH YOU AS WELL.  WE WILL GET BACK TO YOU WITHIN 24 HOURS WITH AN ACCEPTANCE OR DENIAL AND ANY ANSWERS TO ANY QUESTIONS OR CONCERNS YOU MAY HAVE.  DO YOUR HOMEWORK….THERE ARE BREEDERS AND THERE ARE "BREEDERS".  THERE ARE DOODLES AND THERE ARE "DOODLES". A LABRADOR RETRIEVER BRED TO A POODLE MAY BE CALLED A LABRADOODLE BUT CHECK OUT THE LINEAGE, TESTING DONE ON THE PARENTS, HEALTH GUARANTEE AND WHERE AND HOW THE DOGS AND PUPPIES ARE RAISED.   PLEASE CHECK OUT OUR PRICING PAGE AS WELL AS OUR DELIVERY COST….INQUIRE ABOUT DISCOUNTS WE OFFER.. 

FEEL FREE TO CALL, I LOVE TALKING ABOUT OUR DOGS AND LABRADOODLE PUPPIES AND MEETING YOU ON A MORE PERSONAL LEVEL. THE BEST WAY TO REACH ME IS MY CELL:  561-281-1625  MARLENE
***** I RESIDE IN SOUTH CAROLINA BUT STILL USE MY SOUTH FLORIDA CELL PHONE NUMBER WHERE I TRAVEL BACK AND FORTH*****561-281-1625
______________________________________________________________________________
WELCOME TO DANMAR LABRADOODLES

DOG:
BEST FRIEND, FAITHFUL, LOYAL, LOVEABLE, BRAVE AND TRUE COMPANION……
Welcome to Danmar Labradoodles located in Beautiful South Carolina. We are a small "home based" breeder, NOT A KENNEL, breeding the Highest Quality Labradoodle Puppies. The lowest generation we are now breeding are F3 Labradoodles.  We breed American and Australian Multigenerational Labradoodle puppies. In order to keep our lines clean (no back breeding or line breeding) when breeding the higher generation Labradoodle puppies, ie; 4th, 5th and higher, it is our choice to go back to the original infusion of the 2nd generation or higher Cock-a-Poo as well as The poodle. We breed Standard Labradoodles, Medium Labradoodles, and Minature Labradoodles.  Our minature Labradoodles are bred down naturally starting with the Standard Poodle and English Stature Labrador Retriever within our own program….We like to think of our Miniature Labradoodle Puppies as having a BIG dog temperament in a small package. Our Labradoodle puppies are raised in our home with lots of daily TLC.(T-Touch stimulation socialization). Besides health, Temperament and coat are our main focus in developing an all around 4 legged family companion Labradoodle puppy/dog.  Many of our puppies placed go on to train as therapy dogs.  We also have quite a few Certified Service Dogs.
We travel back and forth between Sunny South Florida and South Carolina with all our Labradoodle puppy litters once vaccinated. We are experienced shippers for those families that can not come to our home for a visit but we prefer PERSONALIZED DELIVERY SERVICE. We can deliver your Labradoodle puppy (for $300-$500 above the cost of your puppy) depending on where the puppy is going, in some cases we charge only gas coverage,( any overage Danmar Labradoodles will cover) in person via as a carry on, on the aircraft or drive your Labradoodle puppy directly to your home. We drive to many states as well surrounding South Carolina, such as North Carolina, Virginia, West Virginia, Tennessee, Alabama, Georgia and Florida. As well as any other states necessary. No destination is too far to insure the safety of our Labradoodle puppies.  NO THIRD PARTY.
Hopefully you will find our website informative and if you have further questions do not hesitate in contacting us any time.
My cell phone is the easiest way to reach me.
Marlene Sapp
561-281-1625(C)  PLEASE CALL CELL PHONE
________________________________________________________
DANMAR LABRADOODLES
Breeding F3's – F4's American and Australian Multigenerational Labradoodles of the Highest Quality in Health, Temperament, and Conformation, STANDARD, MEDIUM, AND MINIATURE

________________________________________________________
JOIN US ON FACEBOOK….
Click on this Link https://www.facebook.com/marlene.sapp.5?fref=t—————–
************************************************************************************
__________________________________________________________________________
                          BUTKUS VISITING FOLLY BEACH SC  2017
REST IN PEACE OUR FAITHFUL FRIEND AND COMPANION…
gone but never forgotten

---
HAPPY FALL Y'ALL                              AGILITY C  OURSE FOR PEARL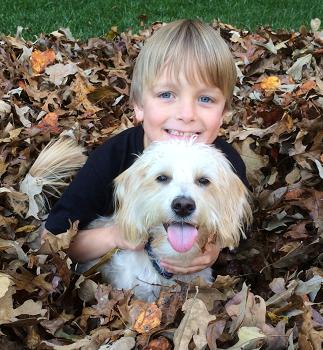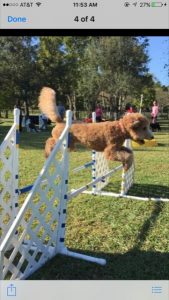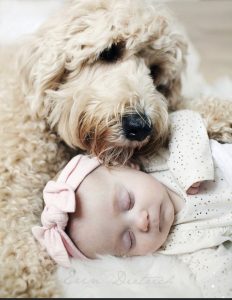 HAPPY MEMORIL DAY 2021                HAPPY EASTER 2021
MERRY CHRISTMAS 2016          MERRY CHRISTMAS 2017       MERRY CHRISTMAS 2018  

from Miss Pearl                           from Mr. Gordon    from one of our families

 HAPPY ST PATRICK'S DAY  2017            

CONGRATULATIONS TO ALL  GRADUATES…2 AND 4 LEGGED.  GOD BLESS EACH AND EVERYONE
---
A CHILD AND HER PUPPY….it doesn't get much cuter than this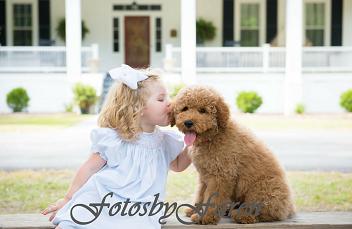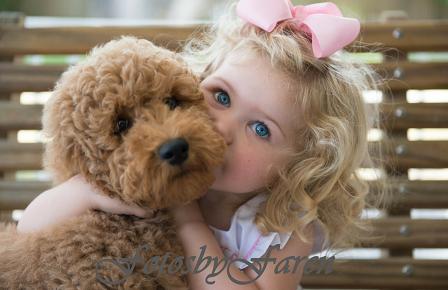 This is a Gabrielle and Rocco Billagio puppy with his new forever FRIEND
---
An animal's eyes have the power to speak a great language.
~ Martin Buber
Check out our
General Information
page for coats produced by our dogs in our program as well as informative information.
click on AVAILABLE PUPPIES to view our pups looking for their FOREVER HOME.
http://www.nuvet.com/products.html?sectionid=56
561-281-1625 (c)  or  843-618-9788 (my daughter Danielle's cell)
A DOG WAGS IT'S TAIL WITH IT'S HEART…MARTIN BUXBAUM
BENTLEY….
GONE BUT WILL NEVER BE FORGOTTEN…
REST IN PEACE MY FAITHFUL FRIEND
ALWAYS AND FOREVER IN MY HEART….
t is with the heaviest of hearts I'm writing this…Our beautiful, funny, sweet and smart girl GABRIELLE (GABBY) went over the rainbow's edge January 29th, 2022.  She was loved by so many at the Commander Nursing Home where she brought so much joy to so many of the residents on Therapy Day.  She will never be forgotten but deeply missed. She has taken a big piece of my heart with her…She was the beginning of our breeding Australian Labradoodles.  RIP my Baby Girl…
THE HARDEST THING ABOUT OWNING A DOG IS SAYING GOOD BYE